To maximize laboratory test capacity
Pool from 2 to 8 samples
Automatic generation of the Pool tube with customizable label
Automatic generation of 1 aliquot tube for each sample
Full traceability
Tubes sorted in analyser rack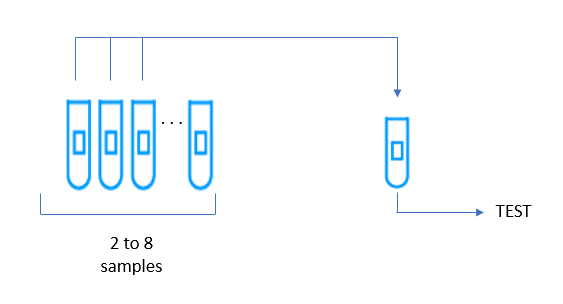 No need to manipulate any samples.
Only load and unload racks in the system

Equipped with UV-C lights for disinfection after use

A special label is generated for the Pool tube:
– customizable unique and consecutive Pool ID
– the ID's of the Pooled samples can be printed in the label
– storage in internal database and LIS transmission
Customizable to the lab needs
Volume of sample and buffer.
Optional dispense of 2 types of buffer.
Optional dispense in 96 positions plates.
Configuration 1:
Automatic generation of the Pool tube 
Configuration 2:
Automatic generation of 1 aliquot tube for each sample