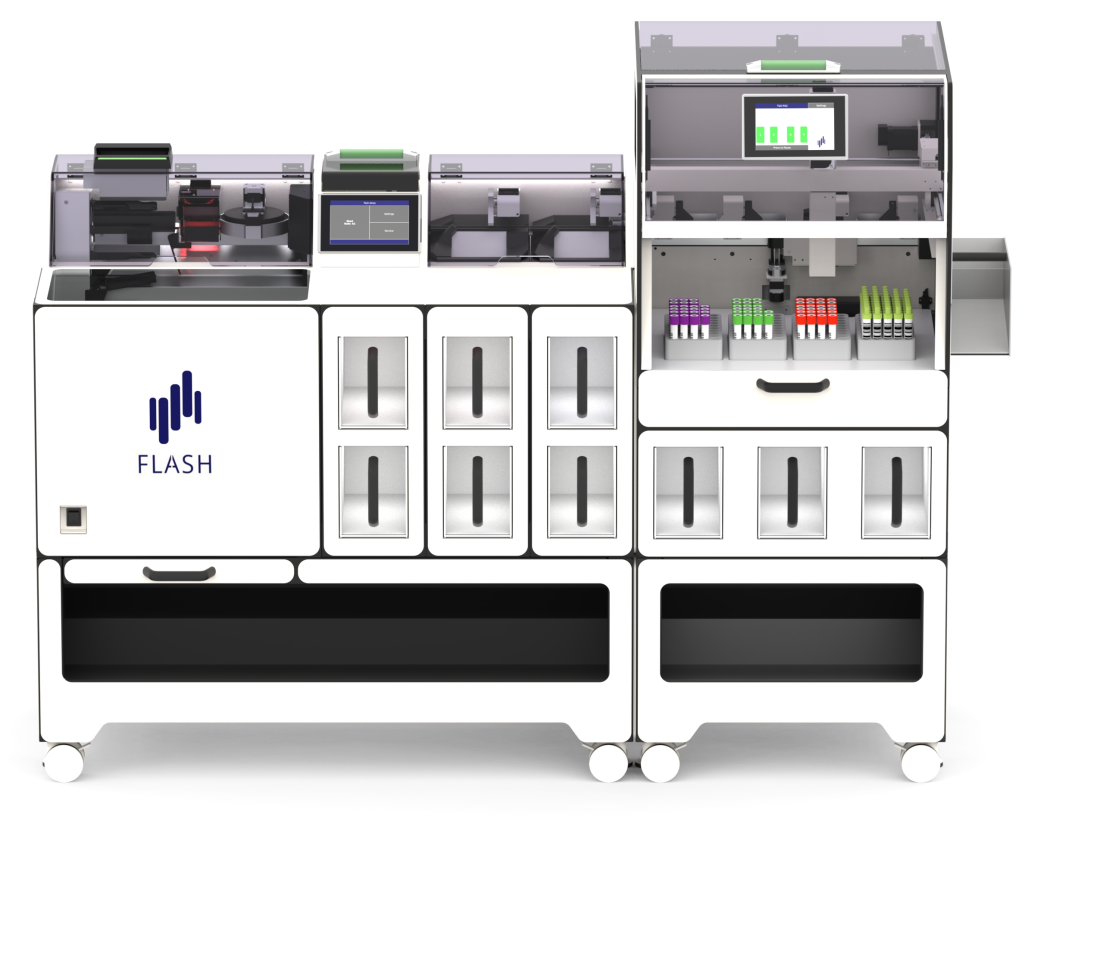 Your solution for the sample reception area and preanalitics
OFFICIAL DEALER FOR T&O PRODUCTS

OPTIMIZE YOUR SAMPLE RECEPTION AREA AND WORKFLOWS
With the help of FLASH you can make your laboratory processes more efficient and increase your process reliability in preanalytics.
The precise and reliable handling of sample tubes of the FLASH generates a high throughput. A plausibility check through the detection of the tube type and the comparison with the corresponding material identification improves the process assurance. Incorrect samples are detected early and sorted out before they enter the analytical process. Due to the early time stamp at sample receipt the tubes can be traced back through the entire laboratory process.
After arrival in the laboratory, the sample tubes are simply loaded into the hopper of the FLASH. Afterwards, the tubes are separated, registered, and sorted into the appropriate bins or racks. The simple handling of the FLASH and the automated sample registration considerably reduces the workload of the staff.
The modular design of the FLASH enables a flexible adaptation to the laboratory processes as required. Bulk and rack modules can be combined arbitrarily in one system. The sorting rules can be setup according to the individual workflow requirements of the laboratory. In addition to the registration of samples, the FLASH optimizes subsequent processes through intelligent presorting and offers a complete solution for hematology/EDTA samples.
EXPERIENCE THE EXTENSIVE MODULARITY
Improves workflow and performance.
Your employees are relieved of manual tasks.
Clear structure, intuitive operation and low maintenance requirements.
The use of almost wear-free components of the highest quality ensures the reliability and longevity of the devices